Internationalizing research and innovation
Objective: to make Clermont Auvergne University an internationally renowned university of excellence in terms of research and innovation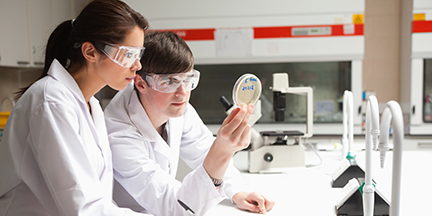 The strategy builds on the site's current strengths, namely the four scientific topics of excellence, in order to enhance/develop:
international collaborations
coordination of networks and alliances
international laboratories in collaboration with specific partners
Efforts are focused on the project's target areas and universities:
University of Oklahoma - USA
Wuhan University - China
University of Tsukuba - Japan
Emerging countries of the Andean area (including the Geophysical Institute of the Quito National Polytechnic School - Ecuador)
Latin American countries (and more particularly UNESP in Sao Paulo - Brazil and UBA in Buenos Aires - Argentina)
Operational deployment involves:
officers responsible for each target area/university in order to develop research, training and innovation partnerships
calls for projects to promote exchanges and mobility for students, researchers/professor-researchers and staff, and to support theses under co-supervision
an appealing talent policy in order to attract internationally renowned researchers and professor-researchers to the site, in collaboration with the dedicated CAP 20-25 program.
CONTACT
Camille Arnaud
, International strategy - WOW! "Wide Open to the World"
Mail