Challenge 2: Innovative systems and services for transport and production
Objective: design and development of efficient and smart technological building blocks to satisfy high societal demands
Within ten years Challenge 2 aims at addressing the following scientific challenges:
new technologies to securely collect, process and transfer massive amounts of data
completely autonomous mobile robots (higher speed, obstacle avoidance, day-night transition, bad weather conditions…)
Mobile, flexible and ergonomic "cobots"
strategic, tactical and operational planning of production systems
operational modelisation of new tech acceptability and acceptance.
Challenge 2 research work is structured around 5 themes :
Smart vehicles and machines
Systems and services for innovative mobility
Energy production processes for mobility]
This theme, centered around LabEx IMobS3, focuses on 3 specific challenges:
challenge 1 "Intelligent vehicles and machines" aims at developing new systems to increase the performance and safety in the use of devices tha are dedicated to mobility;
challenge 2 "Systems and services for an innovative mobility" focuses on the conception of decision-making tools and models likely to enable an efficient integration of new-generation vehicles/robots in existing mobility systems;
challenge 3 "Energy production processes for mobility" focuses on innovative and efficient bioprocesses for high-yield production of biofuel, as well as on techniques to increase production and storage capacity of these energetic vectors.
Agrotechnologies
This theme focuses on innovation for the agricultural sector, addressing mobility, robotics, security, production inputs and digital data. A close link will be established with the AgroTechnoPôle project led by Irstea in Montoldre (Allier, Auvergne, France).


The factory of the Future
This theme focuses on the revolution triggered by the outbreak of digital technologies in the core of production plants, and is specifically supported by the shared laboratory "FactoLab" (partners : Michelin manufacture, Lapsco, Limos, Pascal Institute). Several working areas have been identified: connected operators, "cobotics" (human-robot cooperation), automated material handling flows, and virtualization of production.


Prototyping and industrialisation
This theme aims at defining a new model that will enable the conversion of scientific results into technological innovation. The objective is to create synergies between academic competences, start-ups and SMEs of the ViaMeca cluster, so as to be able to offer comprehensive solutions to complex industrial needs. The use of test platforms such as PAVIN ("Plateform Auvergne for INtelligent Vehicles") will be encouraged.


Key Enabling technologies
This theme aims at developing key enabling technologies that in the long run could be integrated into realistic demonstrators and linked to the three above-mentioned themes. In this sense, it is where the Challenge can find upstream resourcing and prepare its future in the middle and long run.


Challenge 2 2018 Call for proposals
Objective
: design and develop efficient and smart technological building blocks to satisfy high societal demands such as identified by the French Ministry of Industry.
This call is now closed.
Time frame
: February-March 2018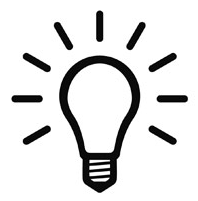 18 submissions
9 funded projects
8 laboratories
involved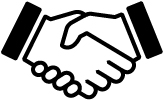 6 industrial partners
(Michelin, PISEO,
Illumo Robotics, Effidence, 4D Virtualiz
& Association RobAgri) and
1 cluster
(ViaMéca) involved
LabEx IMobS3 2018 Call for proposals
Time frame
: March 2018
This call is now closed.

19 submissions
12 funded projects
7 laboratories
involved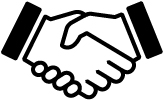 6 industrial partners
(Michelin, Renault Trucks,
EDF, Schneider Electric, Efficience & 4D Virtualiz)
and
2 clusters
(ViaMéca et TENERDIS) involved
STEERING COMMITTEE
Chairman: Michel Dhome
M. Berducat
R. Chapuis
C.-G. Dussap
G. Gogu
M.-O. Homette
M. Izaute
C.-Y. Jacquin
A. Quilliot
E. Tomasella
CONTACT
Sabrina Juarez
Scientific coordinator
LabEx IMobS3 / Challenge 2
Mail