International Research Centre 3 : Personalised mobility as a key factor in health
Objective: Analyze the mechanisms driving or impeding individual mobility and propose optimization strategies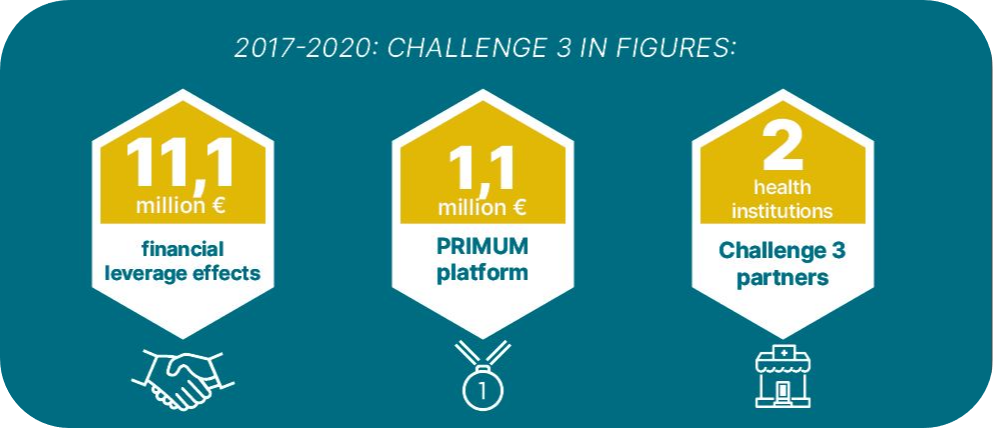 Individual mobility is nowadays considered a
key factor of human health
. Preserving an active locomotor system as long as possible thus has a major influence on the
quality of human life as well as on morbidity/mortality
. It becomes even more critical with the increased life span and the gradual increase in elderly people suffering from chronic diseases, some of which affect their mobility.
To address the issue of individual mobility, an integrative approach combining exploration of both the muscular system and various intervening factors on locomotor apparatus and function is implemented.
Topics developed by the Clermont-Ferrand joint research units working in the field of biology and health offer the opportunity to develop this approach with originality.
Initial objectives for 2017-2021
1. Support research on the direct and indirect factors of human movement in the following topics:

Evaluation of metabolic responses to exercise as well as nutritional and hormonal factors associated with impaired mobility in order to identify biomarkers of altered locomotion conditions.
Muscle development in both normal and pathological situations, with a focus on stem cells for applications in regenerative medicine.
Evaluation of the pathophysiological mechanisms of pain and dysbiosis in inflammatory and painful diseases affecting mobility (chronic and metabolic diseases).
Identification of new therapeutic targets: development of new drugs and probiotics.
2. Promoting socio-economic partnerships
3. Promoting local initiatives for a less sedentary and more active lifestyle

Structure
The International Research Center 3 is structured around
five major clusters
. Key accomplishments since 2017 include:
Research
14 associated research units
881 publications between 2017 and 2020
50 projects supported
Society
Vichy CityLab since 2020
Care
Mobility exploration platform involving the Clermont-Ferrand University Hospital, the Jean Perrin Center and the CRNH :
2019 : 235 patients
2021 : 129 patients
2022 : 128 patients
2023 : 99 patients
Research Units
Next Goals
Validating new biomarkers associated to physical inactivity or adaptations to exercise in chronic diseases.

Modeling genetic, cellular or molecular abnormalities in neuromuscular diseases.

Developing new drugs and nutritional supplements.

Transfering scientific knowledge in the field of human mobility and involve citizens to promote an healthy lifestyle.
Publications
List of 5 selected publications (2017-2021)
The International Research Center 3 is currently developing a strong multi-partner network on the theme of human mobility. This network includes the University of Clermont Auvergne, the Auvergne-Rhône-Alpes region and more broadly the international level. The long-term objective is to enable Clermont-Ferrand to become the European leader in the field of personalized mobility for health.

STEERING COMMITTEE
Director: Pr. Frédéric Costes
R. Dallel
S. Faure
V. Mirouse
V. Livrelli
D. Dardevet
D. Thivel
A. Buisson
F. Cachin
P. Laurent
A. Tournadre
M. Duclos
C. Jagla
C. Malpuech-Brugère
L. Etienne-Mesmin
R. Richard
CONTACT US